My Blog
Posts for: November, 2019
By Colony Dental Care
November 20, 2019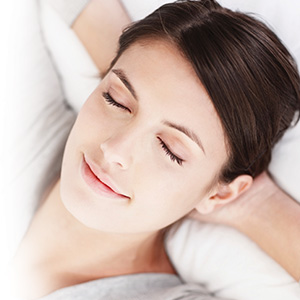 For most people, going to the dentist is as routine as getting their oil changed. But if you're like the one in ten people with severe anxiety, dental visits are anything but routine.
What may have begun as a childhood fear has turned for many people into a lifetime avoidance of dental care. Â This absence of dental cleanings, checkups and treatments can have an adverse effect on not only their oral health but their general health too.
But there are ways you can reduce dental visit anxiety, beginning first with finding a compassionate dental provider. A good dentist-patient relationship is important for everyone, but more so for people with anxiety. Building a trust relationship with a dentist who listens and accepts your fears without judging is your first step to overcoming them.
Though finding an understanding provider is important, it may not be enough in the beginning of your return to regular dental care. To help you further relax during visits, we can also provide medicinal therapies known collectively as sedation.
Although it has some similarities, sedation is different from anesthesia. The latter deadens pain sensation; sedation aims to calm your emotions. The most common sedation is taken in oral form, usually a pill (or syrup for children) taken an hour or so before the appointment. Oral sedation is often used in conjunction with gases like nitrous oxide and local anesthesia.
For a more relaxed state (especially during an involved procedure) we may use intravenous (IV) sedation. With this method we deliver the medication through a small needle or catheter inserted into a vein.
IV sedation places you in a reduced state of consciousness. But it isn't a "sleep" state as what's achieved during general anesthesia, but more of a "semi-awake" state. You won't need assistance with breathing or heart function and you can respond to verbal or touch commands. Many drugs used for IV sedation also have an amnesiac affect, so you won't remember many details about the procedure.
Depending on your level of anxiety, we can match the right therapy to induce calm and relaxation. Sedation can help you see dental visits in a more positive light so that it truly does become a life routine.
If you would like more information on sedation therapy during dental visits, please contact us or schedule an appointment for a consultation. You can also learn more about this topic by reading the Dear Doctor magazine article "IV Sedation in Dentistry."
By Colony Dental Care
November 10, 2019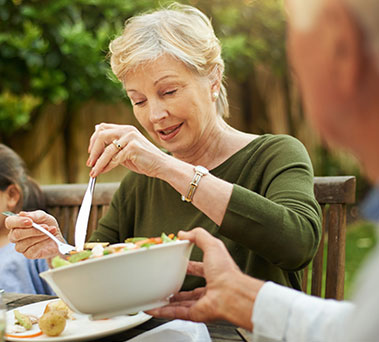 As with most Western countries, we in the U.S. love our carbs. While fats and proteins make an appearance in our diets, many of us go full-tilt on sugars, starches and fibers.
Regardless of what some diet gurus say, we do need these organic compounds to generate energy for our cells. But carbs can also fuel inflammation: This is a mechanism in the body that isolates and protects healthy tissues from damaged tissues or toxins. Chronic inflammation, though, contributes to systemic conditions like diabetes, heart disease and, yes, gum disease.
And it's not just a matter of too many carbs in your diet. Not all carbs are equal: Some can actually stimulate inflammation, making conditions like gum disease worse. Others, though, might actually help decrease inflammation.
So, in terms of your gum health in particular, how do you know which carbs are better for you and which are worse?
It depends on their ranking on the glycemic index, a measure of how fast the body digests a particular carbohydrate to form glucose, the blood sugar that fuels our cells. The faster the digestion (higher on the glycemic index), the more likely they'll overload the bloodstream with glucose, requiring the release of the hormone insulin to bring the levels back to normal. Continuous insulin increases ultimately lead to higher inflammation.
High glycemic foods include those with added sugar, bakery items made with white flour, white rice or mashed potatoes. But there are also carb foods low on the glycemic scale—most vegetables, greens, beans, nuts and whole grains—whose slower digestive rates avoid the big blood sugar spikes and excessive insulin—and actually hinder inflammation.
So, if you want to control inflammation, reduce your consumption of high glycemic foods like chips, French fries, cookies and similar items. Instead, eat low glycemic foods like apples, bulgur wheat products, oatmeal, and other fruits, vegetables, legumes and nuts.
In short: steer clear of processed foods with added sugar, and indulge yourself in fresh "real" food. These also have the added bonuses of minerals, vitamins and antioxidants that keep your body functioning normally. And that can also make a big difference toward keeping your gums healthy and disease-free.
If you would like more information on diet and dental health, please contact us or schedule an appointment for a consultation. You can also learn more about this topic by reading the Dear Doctor magazine article "Carbohydrates Linked to Gum Disease."