My Blog
Posts for: September, 2019
By Colony Dental Care
September 11, 2019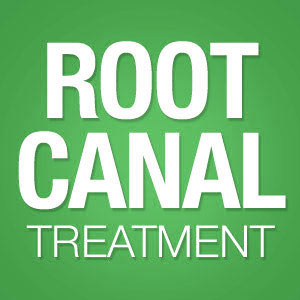 The internet has transformed how we get information. Where you once needed to find an encyclopedia, telephone directory or library, you can now turn to your handy smartphone or tablet for the same information.
But this convenience has a dark side: A lot of material online hasn't undergone the rigorous proofreading and editing published references of yesteryear once required. It's much easier now to encounter misinformation—and accepting some of it as true could harm your health. To paraphrase the old warning to buyers: "Viewer beware."
You may already have encountered one such example of online misinformation: the notion that undergoing a root canal treatment causes cancer. While it may sound like the figment of some prankster's imagination, the idea actually has a historical basis.
In the early 20th Century, a dentist named Weston Price theorized that leaving a dead anatomical part in the body led to disease or major health problems. In Price's view, this included a tooth that had undergone a root canal treatment: With the vital pulp removed, the tooth was, in his view, "dead."
Price amassed enough of a following that the American Dental Association rigorously investigated his claims in the 1950s and found them thoroughly wanting. For good measure, a Journal of the American Medical Association (JAMA Otolaryngology—Head & Neck Surgery) published a study in 2013 finding that not only did canal treatments not increase cancer, but they might even be responsible for decreasing the risk by as much as forty-five percent.
Here's one sure fact about root canal treatments—they can save a tooth that might otherwise be lost. Once decay has infiltrated the inner pulp of a tooth, it's only a matter of time before it spreads through the root canals to the bone. Removing the infected pulp tissue and filling the resulting empty space and root canals gives the tooth a new lease on life.
So, be careful with health advice promoted on the internet. Instead, talk to a real authority on dental care, your dentist. If they propose a root canal treatment for you, they have your best health interest—dental and general—at heart.
If you would like more information on root canal treatment, please contact us or schedule an appointment for a consultation. You can also learn more about this topic by reading the Dear Doctor magazine article "Root Canal Safety: The Truth About Endodontic Treatment and Your Health."
By Colony Dental Care
September 01, 2019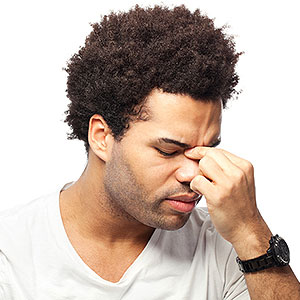 If you suffer frequent sinus infections, you might want to talk with your dentist about it. It could be your chronic sinus problems stem from a deeply decayed or infected tooth.
Sinuses are hollow, air-filled spaces in the front of the skull associated with nasal passages. The largest, the maxillary sinuses, are located just behind the cheekbones and above and to the rear of the upper jaw on either side of the face. These sinuses can become painfully congested when infected.
One possible cause for an infection in the maxillary sinus can occur in certain people whose upper back teeth (the molars and premolars) have roots that are close to or even protrude into the sinus. This is normally a minor anatomical feature, unless such a tooth becomes infected.
An infection in teeth with advancing decay or whose nerve tissue has died will eventually reach the root tip through tiny passageways called root canals. If the roots are close to or penetrating the maxillary sinus, the infection could move into the sinus. This is known as Maxillary Sinusitis of Endodontic Origin (MSEO).
A case of MSEO could potentially go on for years with occasional flare-ups of sinus congestion or post-nasal drip. Because of the nature of the infection within the sinus, the affected tooth itself may not show the normal signs of infection like sensitivity or pain. Doctors may attempt to treat the sinus infection with antibiotics, but because the actual source of the infection is within the tooth, this therapy is often ineffective.
If your doctor or dentist suspects MSEO, they may refer you to an endodontist, a specialist in root canals and interior tooth problems. With their advanced diagnostic capabilities, endodontists may have a better chance of accurately diagnosing and locating the source of a tooth-related infection.
As with any non-vital tooth, the likely treatment will be root canal therapy in which the infected tissue within the tooth is removed and the empty spaces filled to prevent future infection. For MSEO, the treatment not only preserves the tooth but may also relieve the infection within the sinus.
If you would like more information on the possible dental causes to sinus problems, please contact us or schedule an appointment for a consultation.