My Blog
Posts for: September, 2016
By Colony Dental Care
September 28, 2016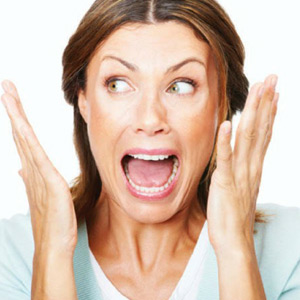 There's a burning sensation in your mouth even though you haven't had anything hot to eat or drink. It's an experience you've had for years, often accompanied by mouth dryness, tingling or numbness that leaves you irritable, anxious or depressed.
The root causes for Burning Mouth Syndrome (BMS) remain elusive, although there appear to be links to diabetes, acid reflux, menopausal hormonal changes or even psychological issues. Although we may not be able to pinpoint the root cause we can identify contributing factors to BMS through a detailed oral examination and medical history (including drugs you're taking).
Mouth dryness is one of the most common factors for BMS. The lack of lubrication from adequate saliva flow can contribute substantially to the irritating burning sensation. There are a number of causes for mouth dryness, including as a side effect from many medications or other treatments.
We must also consider whether an allergic reaction — the body's over-reaction to a foreign substance — may have a role in your symptoms. Some people react to sodium lauryl sulfate, a foaming agent found in many types of toothpaste, along with whitening substances or flavorings like cinnamon; denture wearers can become allergic to the plastic materials used to construct the denture. These, as well as spicy foods, smoking or alcohol, can irritate or cause the tissues lining the inside of the mouth to peel.
Determining what factors contribute to your symptoms allows us to develop a treatment approach tailored to your situation. If, for example, we've determined your BMS stems from dry mouth as a side effect to medication, we can ask your doctor to prescribe an alternative, increase your water intake when taking pills or stimulate saliva flow. If we identify an allergen as a factor, you can eliminate the substance to reduce symptoms.
You may also need to make changes to your eating and lifestyle habits: stop smoking, reduce your alcohol or coffee consumption and avoid very hot or spicy foods. And look for ways to reduce stress, another contributing factor, through relaxation techniques, exercise or support groups.
It's possible that BMS will resolve itself over time. In the meantime, though, we can help you find ways to alleviate the irritation.
If you would like more information on diagnosing and treating BMS, please contact us or schedule an appointment for a consultation. You can also learn more about this topic by reading the Dear Doctor magazine article "Burning Mouth Syndrome."
By Colony Dental Care
September 13, 2016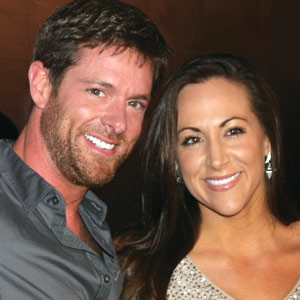 For anyone else, having a tooth accidentally knocked out while practicing a dance routine would be a very big deal. But not for Dancing With The Stars contestant Noah Galloway. Galloway, an Iraq War veteran and a double amputee, took a kick to the face from his partner during a recent practice session, which knocked out a front tooth. As his horrified partner looked on, Galloway picked the missing tooth up from the floor, rinsed out his mouth, and quickly assessed his injury. "No big deal," he told a cameraman capturing the scene.
Of course, not everyone would have the training — or the presence of mind — to do what Galloway did in that situation. But if you're facing a serious dental trauma, such as a knocked out tooth, minutes count. Would you know what to do under those circumstances? Here's a basic guide.
If a permanent tooth is completely knocked out of its socket, you need to act quickly. Once the injured person is stable, recover the tooth and gently clean it with water — but avoid grasping it by its roots! Next, if possible, place the tooth back in its socket in the jaw, making sure it is facing the correct way. Hold it in place with a damp cloth or gauze, and rush to the dental office, or to the emergency room if it's after hours or if there appear to be other injuries.
If it isn't possible to put the tooth back, you can place it between the cheek and gum, or in a plastic bag with the patient's saliva, or in the special tooth-preserving liquid found in some first-aid kits. Either way, the sooner medical attention is received, the better the chances that the tooth can be saved.
When a tooth is loosened or displaced but not knocked out, you should receive dental attention within six hours of the accident. In the meantime, you can rinse the mouth with water and take over-the-counter anti-inflammatory medication (such as ibuprofen) to ease pain. A cold pack temporarily applied to the outside of the face can also help relieve discomfort.
When teeth are broken or chipped, you have up to 12 hours to get dental treatment. Follow the guidelines above for pain relief, but don't forget to come in to the office even if the pain isn't severe. Of course, if you experience bleeding that can't be controlled after five minutes, dizziness, loss of consciousness or intense pain, seek emergency medical help right away.
And as for Noah Galloway:Â  In an interview a few days later, he showed off his new smile, with the temporary bridge his dentist provided… and he even continued to dance with the same partner!
If you would like more information about dental trauma, please contact us or schedule an appointment for a consultation. You can learn more in the Dear Doctor magazine articles "Trauma & Nerve Damage to Teeth" and "The Field-Side Guide to Dental Injuries."